No. 3 Ohio State is trying to stun No. 5 Michigan State with a huge rally in Lansing. Senior point guard Aaron Craft is leaving it all on the floor.
The Buckeyes trailed by three points with just over a minute remaining in regulation. Craft's effort to get the steal and the timeout set up an Ohio State bucket, which Craft got creative on: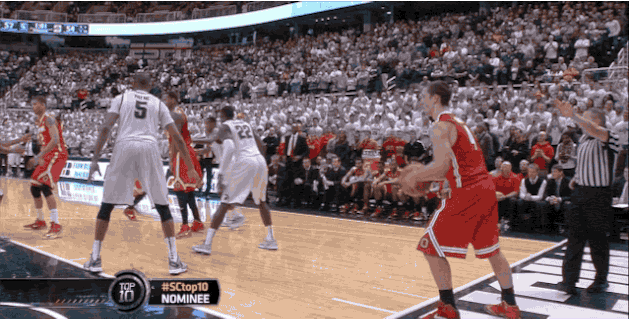 Craft's hard work helped make it a one-point game.
Ohio State managed to come back from a 17-point deficit with just over seven minutes remaining in the second half to force overtime.
Read more Bleacher Report - College Basketball
Article is property of BleacherReport.com